---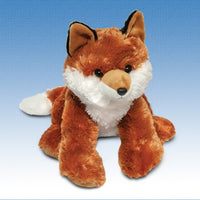 Sale
A cute cuddly 12" inch chiropractic pet that has a spine that you can feel and adjust!! Makes a great gift idea, Office Education Tool, and Perfect Patient Appreciation Gift ! If you have a Chiropractic Office that sees a lot of kids, this adjusta-a-pet makes a wonderful show and tell on how to do a chiropractic adjustment. If you know someone at chiropractic college, this is a great gift idea as well. A great tool for the chiropractor once he or she gets out of college and into their own office. 

🌟🌟🌟🌟🌟 This bear is great and makes a perfect gift for a friend or family member.
It is soft and makes clicking sounds when you press on the bear's back.- Tony D.

🌟🌟🌟🌟🌟 Adorable Chiropractic Teaching Aid  "Bought this for my daughter who is a Chiropractor, treating children. Great teaching aid that younger patients can relate to."- Doris
"big hit with the kids, they love it great for the patients" - Kawi

"Gave to my chiropractor; it's adorable and she loves it!" - Joy.A

"Quick ship. Cute lil bear very soft;)" - Hunny.B 
🌟🌟🌟🌟🌟  "I got it for my office, but my 4 year old has claimed it and sleeps with the bear every night. Will be ordering a new one."- Amy