---
Posted by N Gil on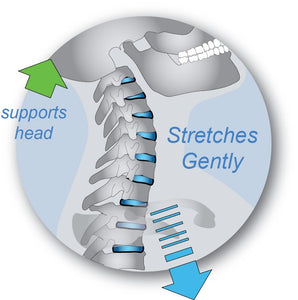 Neck pain due to a herniated disc in your neck, bulging disc in your neck or even cervical degeneration can be excruciating. Just simply performing your activities of daily living can become a chore. Besides the neck stiffness, you may also have pain with numbness and tingling into your arms, hands or fingers, loss of neck range of motion, and muscle weakness. To determine what is going on in your cervical neck spine, your Doctor will probably refer you out for an MRI. Next, your Doctor is probably going to recommend non invasive treatment options to begin with. These may...
---
Posted by N Gil on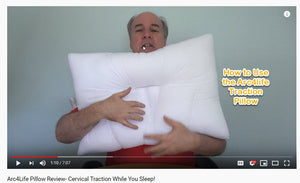 Just like a Physical Therapist when they pull on your neck - aka neck traction. That is what the arc4life traction pillow does.
---
Posted by N Gil on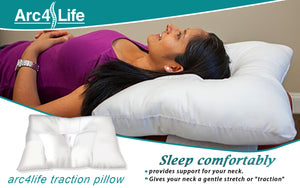 Here is the arc4life traction neck pillow showing the 2 sides that one can use: The Neck Roll or "Support" side and the V side or the "Traction" side.  Both parts of the pillow are important. The support side of the arc4life traction pillow supports ones neck in an anatomically correct position.  This neck curve that we have looks like a backwards C. You can see that on this lateral x-ray of the cervical spine. The 2nd part of the arc4life traction pillow the traction side. This part of the pillow actually gently stretches you neck. This can be very...