---
Posted by N Gil on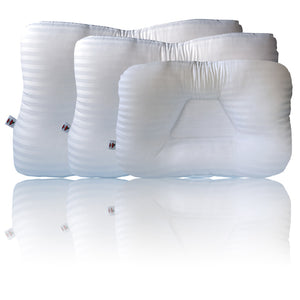 Q: What size do I order, medium or large? Is there a difference in the way it fits to your neck, or is this simply a "queen" vs "king" size?   Answers from other users of the pillow: This is just a queen vs a king size. I choose the king because the reviews were better. My neck did get better within the week after I received it. So now it is my regular pillow. But if you sleep on your stomach this pillow isn't won't work for that. I have another pillow that I use when I feel like...
---
Posted by N Gil on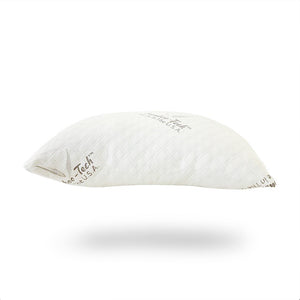 🌟🌟🌟🌟🌟 Order 2 !
I was a little skeptical when I first opened the package - it was flat like a magic carpet then it fluffed out into a large pillow and along came my husband the pillow thief! He says it sleeps satisfactory and it's made in the USA which makes him feel even better when he lays his head on it! - Lucy, 
---
Posted by N Gil on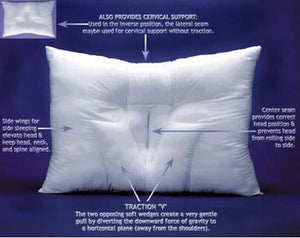 Arc4life Traction Pillow DID NOT Work for Rico. Here are some possible reasons why.